EL YIPAO
Willys de diferentes colores cargados con cafe, platano, carbon y frutas como la naranja y la mandarina el coroteo con cosos antiguos el carro en la parte delantera y andan en las llantas traceras.
El Yipao tiene como fin mostrar a su municipio las bellezas de sus carros y llebar a otros lugares lo bello que es el trabajo de todo un equipo tambien las personas del municipio son muy activos en el evento del yipao y participan en el desfile se disfrazan de chapoleras las mujeres y los hombres de campesinos con su machete combrero y poncho.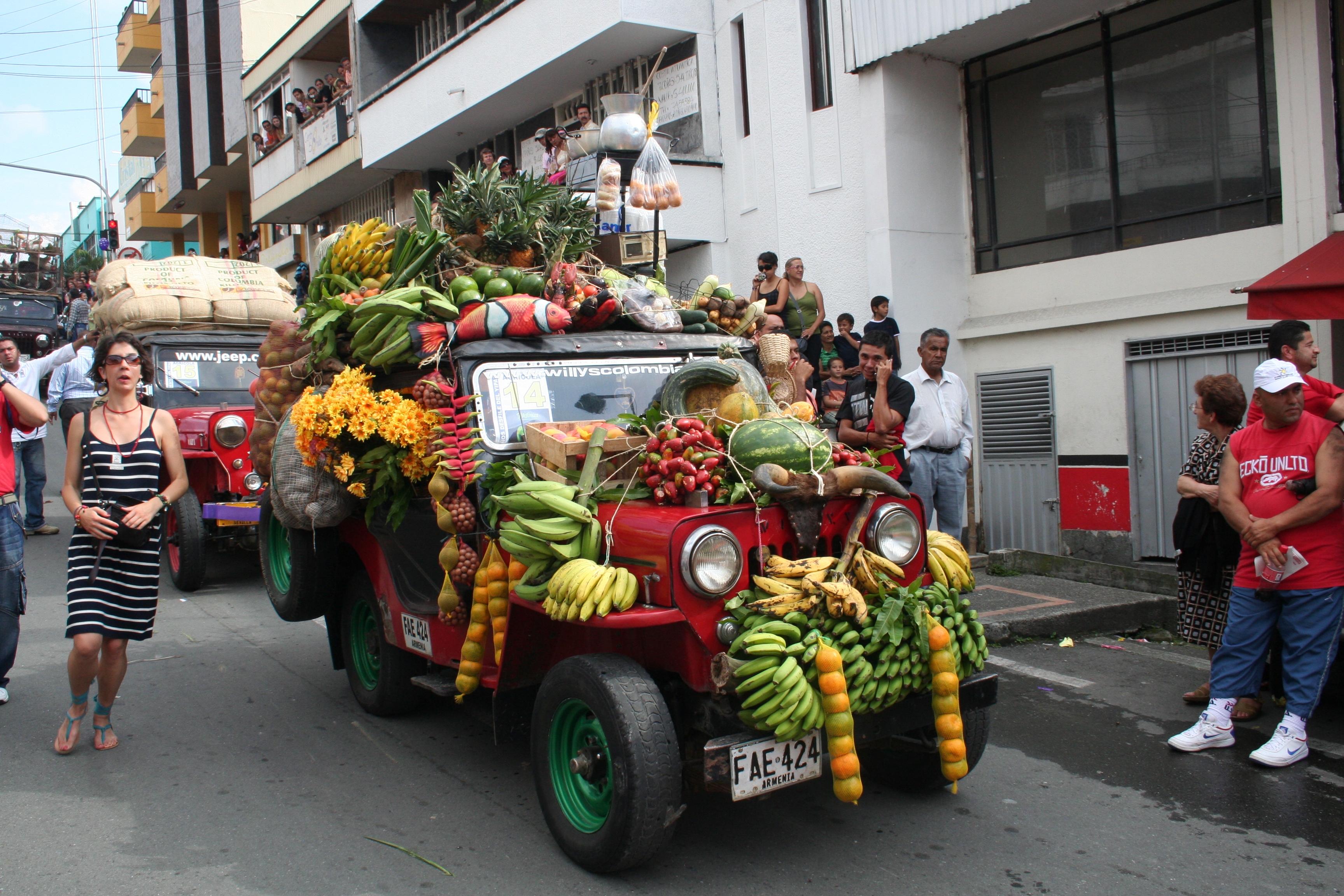 El Yipao es una muestra cultural y atesanal para el municipio y para otros lugares muestra su creatividad y trabajo de las personas que lo fabrican.
THE YIPAO
Willys of differents calors cargados with coffe, banana, coal and fruits when the orange and the mandarina the coroteo with things oncients lift the cart in the port lead and wolk in the spoins rear.
The Yipao have when end show to su municipality the beauty of sus carts and bear to anothers places him beoutiful that es the work of whole on equipment aiso the peinsons the municipality sound very actives in the event the yipao and participate in the paade him distinguise of chapolera the womans and him mans of rurals with su machete hat and andes
The Yipao is a sumple culture and artison for the municipality and for anothers places somple su creatividad and work of the person what him manufacture.
Yeimi Daniela Cardona ( 10*2 )